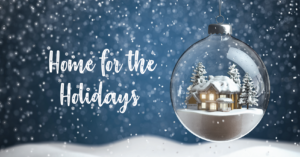 While the most wonderful time of the year is right around the corner, it's safe to say that our holiday festivities might look a little different amid the growing pandemic. This year, we have been asked to forgo our large celebrations with extended family and keep within our immediate "family bubbles". It's easy to feel discouraged and alone during a time like this, but now more than ever, it's important to appreciate the gift of health, our loved ones, and the magic of the holiday season.
I hope to bring some much-needed holiday cheer in this month's newsletter, which covers everything from the best light displays, to family-friendly holiday activities, to socially distanced local events and happenings!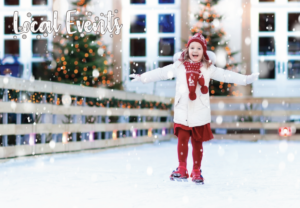 You can still make this holiday a memorable one while keeping yourself, your family, and your community safe with these local (and virtual) happenings in and around your area:
Virtual Philharmonic Performances
What: The Sacramento Philharmonic and Opera is offering a digital series, so you can live stream these amazing performances from your home! Concert links are available with a gift of $25 or more. The streams will go live at 7:00 pm the evening of the concert and will be available for up to 30 days afterwards.
When: Saturday, December 19th at 7:00 pm
Where: Donate online to the Sacramento Philharmonic & Opera to receive a link.
Curbside Shopping With Santa
What: Curbside Holiday is a wonderful opportunity for your kids to see Santa while shopping safely and locally. Shop online with local favorites like Capital Books, the Crest Theatre, the Kitchen Table, and more! You'll select a pickup window and Santa will bring your gifts directly to your car!
When:
Saturday, December 19th from 11:00 am to 7:00 pm
Sunday, December 20th from 11:00 am to 7:00 pm
Where: Shop online at curbside holiday and pick up your gifts in the designated zone between 1011 and 1013 K Street.
A Christmas Carol Livestream
What: Manual Cinema is bringing a breathtaking reinvention of "A Christmas Carol" to audiences of all ages. This new take on a holiday classic is presented by the Mondavi Center at UC Davis.
When:
Friday, December 18th at 7:00 pm
Saturday, December 19th at 5:00 pm
Sunday, December 20th at 4:00 pm
Where: Get tickets from the Mondavi Center.
Outdoor Ice Skating
What: Treat your family to an afternoon of outdoor ice skating in Historic Folsom! To make sure you stay safe, please observe social distancing and wear a mask while skating.
When: Open now through January 18th.
Where: Purchase tickets online to skate at the rink located at 200 Wool Street, Folsom CA.
Dance Gavin Dance Tower Bridge Livestream
What: Tree City Sessions Volume 2 features Dance Gavin Dance performing a fan-voted setlist featuring hits and tracks that have never been played live, all from the bands hometown in Sacramento on the iconic Tower Bridge.
When: Saturday, December 19th, from 4:00 pm to 7:00 pm.
Where: Purchase your tickets here for this virtual event.
Waterfront Wheel in Old Sacramento
What: Located at the newly activated Waterfront Park (in front of Rio City Café), a visually-exciting and whimsical 65' Ferris wheel, operated by Brass Ring Amusements, Inc, will take center stage for the holidays. Rides offered now through January 31, 2021.
When: Rides offered now through January 31, 2021.
Where: Purchase your tickets here to ride the Waterfront Wheel at 1150 Front Street, Sacramento CA.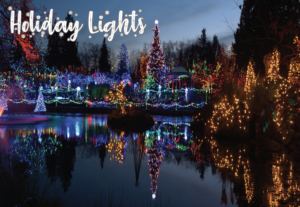 Wondering where you can catch a dazzling light display this year from the comfort of your car? Check out some of my favorite holiday light displays!
Bayside Christmas Lights Drive-Thru in Roseville (Now through December 31): Join Bayside for its 5th Annual Christmas Lights Drive-Thru that is sure to delight the entire community. Round up your loved ones, jump in the car, listen to your favorite Christmas music, and enjoy a mile of spectacular lights! Free tickets are required to manage traffic flow and are limited. Click here to learn more.
East Sacramento's Fab 40s Christmas Lights (Neighborhood Event): Grab your hot chocolate and bundle up while you admire this classic, established East Sacramento neighborhood for its beautiful homes and brilliant light displays. This neighborhood is transformed into a winter wonderland during the holiday season with lights and garland draped around the tree-lined streets.
Pebble Creek Christmas Lights in Rocklin (Neighborhood Event): This neighborhood has been attracting spectators for years with its popular Disney-themed homes and elaborate light displays! Stroll through the neighborhood by foot at a safe distance from others or bundle up in the car and roll down the windows for an impressive display of lights!
Please visit CaliforniaChristmasLights.com or SacBee.com for a full directory of homes displaying lights.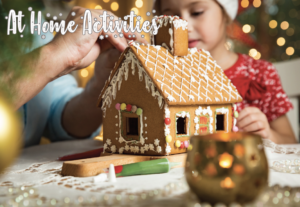 Are you going a little stir-crazy in your home this year? Relish in all that this holiday season has to offer by baking a dessert, playing a game with your family, or creating your very own DIY hot chocolate bar. Check out some of these festive ideas below.
Wishing you and your loved ones joy, good health, and some much needed holiday cheer this Christmas season!