Home decor is as much of an expression of personal style as the clothes you wear. Some homeowners prefer a retro look and feel, while others prefer more futuristic home design. And then there's THIS — a new trend in home design which is rapidly gaining popularity overseas. It's called 3D epoxy floor painting, and it's a rousing conversation piece for any home.
The examples below were created by Imperial Interiors, a design company servicing Dubai and UAE. According to Imperial, liquid 3D floors are a recent innovation first used in hotels, offices, and shopping centers. However, they insist it's a misconception that decorative screed can only be used in the bathroom or toilet – in fact, 3D floors are suitable for any room, "and even villas."
As you can see below, these floors completely transform any room in the house into something right out of a storybook.
1. If you can't bring your home to the beach, why not bring the beach to your home?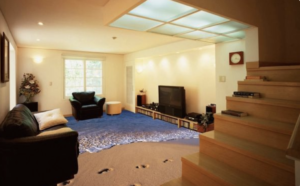 2. A room with floor views anyone?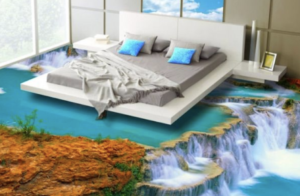 3. If you're going for a more "natural" looking floor.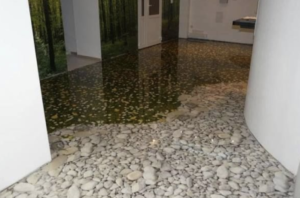 4. Now this is just mean…can you imagine visitors thinking they've struck gold?!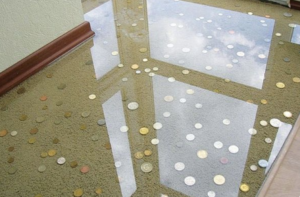 5. Warning: If you're afraid of heights maybe don't try this at home…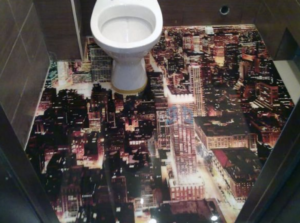 6. Transform your garage into a beautiful underwater display!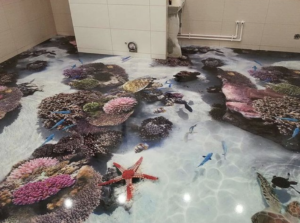 7. A fun idea for the kids bathroom!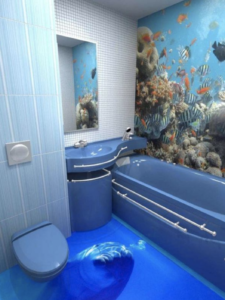 8. Well this could be a little scary when waking up in the morning!
9. Transform your master bathroom into a relaxing oasis!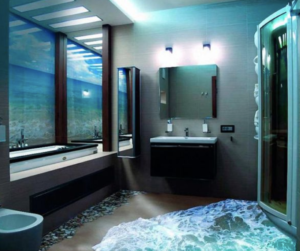 10. I'm sensing a water theme here…but these dolphins are too adorable not to share.