Clare Trepasso writing for Realtor.com has insight on what will be a great housing market for the rest of 2019.
Despite a real estate slowdown gripping the nation, this year's housing market is expected to be busier than realtor.com® economists originally predicted late last year. That means more home sales—and higher prices—are on the way.
The anticipated uptick in activity is due to lower mortgage rates, which make homes more affordable for buyers. The economic team expected rates to climb to 5.5% in 2019, but instead, they have hovered around 4%. (They were 4.17% on 30-year, fixed-rate mortgages as of April 18, according to Freddie Mac data.) Economists say rates are now likely to rise a little to 4.5%, still well below what buyers were dreading.
However, it'll be nothing like the feeding frenzy of recent years.
"It's still going to be a lukewarm year for the housing market," says Chief Economist Danielle Hale of realtor.com. "We're going to see higher prices and slightly higher home sales than we expected. But home sales are still going to decline slightly as a result of the housing slowdown. There's a gap between what sellers are looking for and buyers are hoping to pay."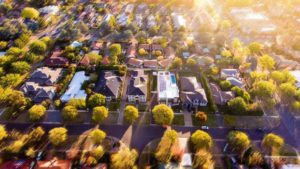 The downside for buyers—and upside for sellers—is that prices are expected to rise more than Hale's team originally forecast, going up 2.9% in 2019 instead of 2.2%. That's because the swelling ranks of buyers motivated by those lower mortgage rates will increase demand—and therefore prices.
Click here for the full article