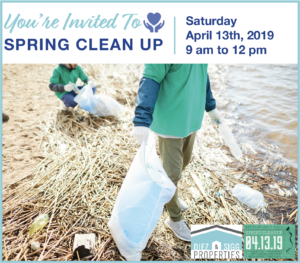 THERE'S STILL TIME TO REGISTER!
Join Diez & Sigg Properties on Saturday, April 13th from 9 am to 12 pm for a parkway clean up at the Sunrise Recreation Area near the footbridge between Fair Oaks and Gold River. Our wonderful volunteers are instrumental in helping us to maintain clean and enjoyable parkways and remove thousands of pounds of trash each year.
Supplies, parking permits, and refreshments will be provided! Comfortable clothing is encouraged.