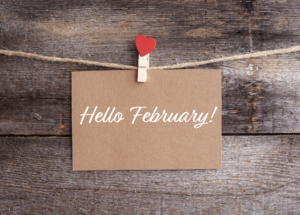 Hello February! Lucky for us, Sacramento has a lot of sweet surprises in store this month in the form of food, festivities, and fun. From Kings games and concerts, to indulgent wine and chocolate tastings, to Valentine's Day activities, we've got you covered.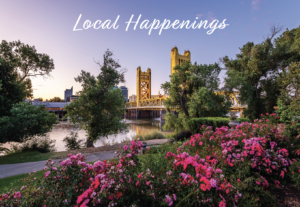 Love is in the air…and Sacramento is gearing up in true style with events and activities that will be sure to sweep you off your feet. Click on the below links for a round-up of exciting things happening in and around the city!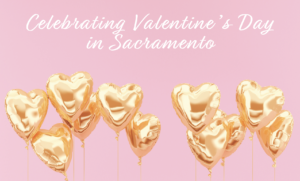 Cue the chocolate and roses because Valentine's Day is just around the corner… but don't fret! Whether you have a special someone that you'd like to treat to a romantic dinner or you want to paint the town red with friends, we have some fun restaurants and hang out spots for every occasion! 
For the total romantic: Located in the heart of Old Sacramento, just steps away from the iconic river setting, small boutiques, and more, The Firehouse Restaurant exudes romance on every level. But it's not just its location that impresses – this intimate restaurant features an unparalleled menu highlighting the freshest local ingredients and they showcase the region's most extensive wine collection. Indulge in their four-course Valentine's Menu and choose from delicious dishes with options including their filet mignon, garlic potato croquette, and rich brownie cake. Click here to reserve your table!
For the perfect "ladies night out": Planning on having a "Galentine's" night with your favorite ladies? Located in the Pavillions, Wildwood Kitchen & Bar is a must-visit! This trendy restaurant features a beautiful indoor venue with bar and booth seating, an expansive patio area with twinkling white lights, and delicious food pairings. If you're opting for something lighter, try their Chicken Salad, which is packed with rotisserie chicken, mixed veggies, and goat cheese, then topped with a six-minute egg and drizzled white balsamic vinaigrette. They also have a wide array of vegetarian and gluten-free options and will be offering Valentine's Day specials. Just be sure to call for reservations ahead of time as they tend to book up quickly. Click here to plan your night!
For a memorable "night out with the boys": If you're planning on spending a low key night out with the guys this year, head on over to Punchbowl Social. Just steps away from the Golden 1 Center, this popular hangout spot always seems to attract a fun crowd. For starters, their kitchen whips up some delicious culinary delights including Green Chorizo Fries, Chicken 'N' Waffles, and Five Layer Beef Brisket Chili. Need we say more? As for beverages, the sky's the limit! Choose anything from a handcrafted cocktail to your favorite beer. Their featured "Shot Through the Heart" drink is said to pack a punch. The best part? There's games – and lots of them. From bowling and shuffleboard to karaoke and arcade games, there are activities here for everyone to partake in.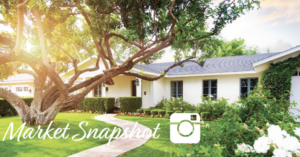 According to CNBC, weekly mortgage refinance applications spiked 15% last week as interest rates plunged to their lowest in nearly 4 years. Click here to read the full article and see how this change could affect real estate market!