Jaymi Naciri writing for Realty Times gives us the tips we need to keep our home clean with pets.
Hairballs, tracked-in mud, and accidents, oh my! Picking up after a pet (or three if you live in our house!) is no joke. So how do you enjoy your place and keep it looking spiffy when you have pets, during this and every other season?
Unless you want to live in something resembling a pig sty, you have to be smart about your pet-cleaning tools and techniques.
Spring for the good vacuum
If you have pets that shed, you know the value of a good vacuum. But if you've been getting by on less, and dealing with vacuums that don't have enough suction or just aren't intended for pet hair removal, it's time to trade up.
Pet Life Today likes the Shark Rotator Powered Lift-Away TruePet Upright Vacuum, which it calls a "versatile upright vacuum easily converts into a canister unit to provide a powerful clean for your entire home." This one came out on top after their study of dozens of vacuums thanks to its "power, versatility and efficient removal of pet hair. The ability to convert this vacuum from an upright to a canister or handheld makes it the perfect all-round choice for cleaning every area of your home. The reasonable price and high amount of positive feedback from Amazon users is another reason this vacuum takes our top position." This vacuum is available for $263.99.
Personally, we're partial to the Dyson V8 Animal vacuum. It gets up all the hair, it has tons of attachments and do-dads, and is also cordless, which makes it super versatile. The potential downsides: it's pricey, at $399, and it has a small canister, which means you have to dump it out more often.
Stock up on lint rollers
We can't decide if this giant-size, pet-themed lint roller is genius or ridiculous, but we're definitely intrigued. We have regular-sized lint rollers stashed all over our house because they're the greatest for removing dog hair from upholstery, rugs, bedding, and clothes. The 10-inch width of this one is enticing, and the pole sounds like a back-saver, frankly.
But the price seems a bit steep. At $21.99, we predict the 25 sheets will last us a day or two. Refills are as low as $10.49 and come with 50 sheets, but that still doesn't compare to the five-roll (95 sheets each) combo pack for $10.79. So the real question is: How much is a pole worth?
Go for indoor-outdoor rugs
"They've come a long way since you last saw them in your grandparents' basement. There are lots of stylish versions out there, and they're available in a variety of color schemes," said Architectural Digest. "Put a small one in front of each door—sort of like an indoor doormat—to catch any dirt and water your pet may drag in. I also recommend placing one under the sofa, dining room table, and any other place your pet likes to lounge. These rugs don't let anything soak in, and they wipe clean with a damp rag.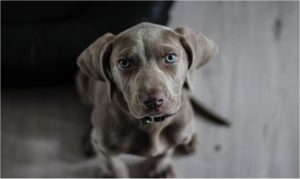 If you don't like the look or feel of indoor-outdoor rugs, look for something with a short weave. Hair will be much easier to get up if it can't get stuck in the fibers.
Get a black light
If your pet does have an accident here and there (or even more often), a black light can help you pinpoint the urine so so you eliminate the stain and odor. "There could be urine or other waste stains your pet could be leaving around the house that you do not know about," said Of Life + Lisa. "Once every week, conduct a sweep through of your rooms with a black light to find and eliminate these hidden stains."
So why does this work? "Urine glows under a black light primarily because it contains the element phosphorus," said ThoughtCo. "Cat urine, in particular, glows very brightly under ultraviolet light."
Click here for the full article