Dreaming about a pool? From natural pools to resort-style pools that make you feel like you're vacationing at home, here are ten pools for you to ooh and ahh over. Each one takes their surrounding environment into account – and they're all 100% daydream-worthy.
1. Who needs Cabo when your backyard looks like this?!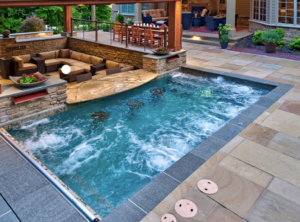 2. Using natural materials like and LOTS of greenery seems to be the key to a hideaway of your own like this one…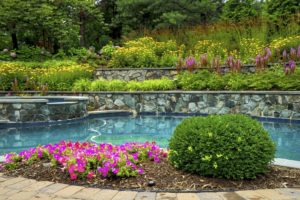 3. This beats the lap pool at the gym a thousand times over, doesn't it?
5. Look at this modern natural pool – it's elegant and energizing while still looking right at home in nature.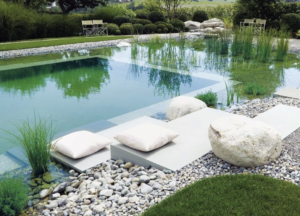 6. You'll never go wrong with a beach theme, and this zero-entry pool has that sandy sanctuary thing nailed.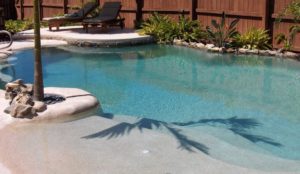 7. Another cool thing about building your own pool? You can trick it out however you like. This pool brings the phrase, "staycation" to a whole other level.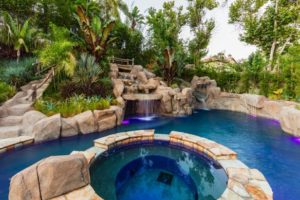 8. There are so many different styles to work with. This pond-and-waterfall inspired pool will look appropriate in just about any backyard.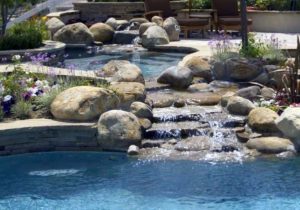 9.  Pools aren't just for the kiddos! Sophisticated design elements make them just as pleasing for the grown-ups to enjoy, too.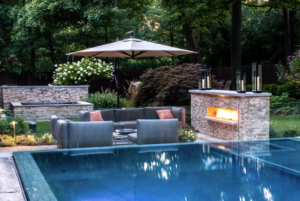 10. This fully natural pool blends right in with its natural surroundings.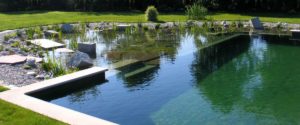 Whichever style you choose, how sweet would it be to have a full-blown oasis in your backyard?!