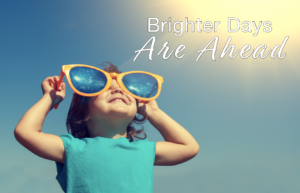 Positivity. It's something we learn at a young age yet we are constantly tested in life to maintain a positive outlook when facing different obstacles and hurdles. It's also something that many of us are struggling with today as we continue to social distance and adapt to the ever-evolving mandates and changes within our communities.
But now more than ever, it's important to appreciate the things that we do have and take inventory of all of the good things in our lives. This month's newsletter is dedicated to doing just that—from outdoor activities that are social distance approved, to al fresco dining, to an insider's look at the current real estate market, we've got you covered! Read on for the full scoop.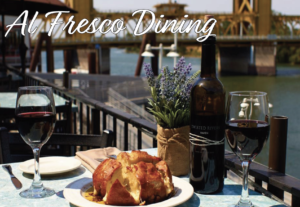 Supporting local businesses and restaurants through these tough times is a great way to stay connected and help our community stay afloat. While indoor restaurant venues are closed for the time being, we are still able to enjoy outdoor dining at some fantastic restaurants in the greater Sacramento area. Check out a few of our favorite outdoor venues on the river where you can enjoy a nice cocktail and delicious meal with a side of views.
First up on the list is Crawdads On The River. Since 1986, Crawdads has been one of Sacramento's most popular dining spots on the river. Guests can come by car or boat to enjoy a casual, laid-back atmosphere with fresh seafood, delicious drinks, and mesmerizing views. Not sure what to order? For starters try their "Crispy Calamari Strips" served with lemon and their house-made roasted cocktail sauce. If you prefer something lighter, try their fresh "Shrimp Cocktail" appetizer. For a main, dive into their "Blackened Fish Tacos" or their simple yet mouth-watering "Crab Grilled Cheese". Chill out with one of their frozen drinks like their refreshing "Frozen Vodka Lemonade." Check out their full menu here and be sure to call ahead of time to make a reservation out on the patio at 916-929-2268.
Next, we're taking you to another equally popular outdoor dining spot, Scott's Seafood on the River. This upscale eatery impresses with its focus on fresh seafood, fabulous handcrafted cocktails, and front row river views. Guests can wine and dine on the expansive patio overlooking the river. Begin your meal with their "Dungeness Crab Cakes" or their "Wild Prawn Cocktail". For the main course, you can't go wrong with any dish, but their "Filet Mignon & Jumbo Scallops" dish is a great combo option. They also have an impressive cocktail menu with favorites including their classic Margarita. You can make a reservation ahead of time by calling 916-379-5959 or by using OpenTable.
Finally, our quest for al fresco dining ends at Rio City Café, which is situated in beautiful historic Old Sacramento with a spacious outdoor patio and spectacular views. This riverfront restaurant features a delicious menu that celebrates fresh, house-made ingredients. Hungry for an appetizer? Try their famous "Sourdough Cheese Loaf" (pictured above) filled with an indulging three cheese blend on top of balsamic vinegar, olive oil, and crushed chili flakes. Signature entrees include their pan-seared "Halibut" served with creamy parmesan risotto and grilled asparagus and their "Red Crab & Shrimp Louie" salad. Check out their full menu here. To reserve an outdoor table, call 916-442-8226 or use OpenTable.
Some of us might be feeling frustrated about the recent re-closure of gyms in Sacramento—but lucky for us, Sacramento is home to countless recreational activities with plenty of hiking, biking, and walking paths for us to explore. The city also sits at the confluence of the American and Sacramento rivers where you can raft, kayak, and even launch a boat in some areas. Click on the below links for some fun outdoor activities and inspiration.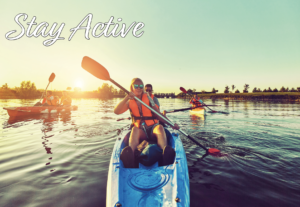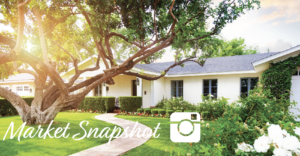 When COVID-19 first hit, many buyers put their home searches on hold—and that pause continued through the following months as much of the nation was under stay-at-home orders.
But now that the country has started to reopen, buyers are "unpausing" their searches and buying homes, which has translated to an unprecedented rebound in the market. Data released in June in the National Association of REALTORS® Pending Home Sales Index, which measures housing contract activity, showed a 44.3% jump in May—the highest month-over-month increase since the Index started collecting data in 2001.
"This has been a spectacular recovery for contract signings and goes to show the resiliency of American consumers and their evergreen desire for homeownership," NAR Chief Economist Lawrence Yun said in a recent press release. "This bounce-back also speaks to how the housing sector could lead the way for a broader economic recovery."
So, what does this mean for you? If you've been holding off on listing your home, it looks like buyers are officially getting back into the market and ready to buy—which should make it easier to sell.