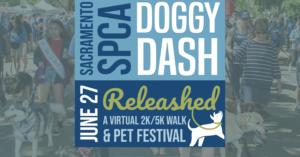 Join forces with Diez & Sigg Properties and Silver Oak Funding to help save the lives of thousands of animals at this year's Doggy Dash Event, benefiting the Sacramento SPCA. 
The health and safety of our community continues to be a top priority so this year's event is a VIRTUAL experience! Just because we won't be walking side by side, doesn't mean we can't still walk together to save more lives!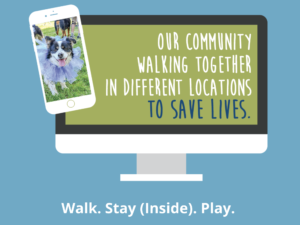 On June 27, walk around your neighborhood with your pup, hit a local park or trail, or get creative at home with your pooch. The Sacramento SPCA will be kicking off the walk LIVE on Facebook and you will be able to share your photos, videos and participate in activities throughout the day! You will still see some of their famous Bark in the Park games and contests to participate in right at home! They will be tracking all the fun using the hashtag: #DASHRELEASHED
Ways You Can Contribute: If you would like a Doggy Dash T-shirt, you can register under our team as an individual. Click here to view our team page. Click on this direct link to register as an individual under our team.
NEW T-SHIRT DEADLINE: June 5 is the LAST day to guarantee your shirt size!  Your registration fee will make a difference for the animals who continue to need our help during the COVID-19 crisis.