When I think about home improvement decisions for the house, I tend to see what my wife has up next on her major home to
do list. Of course, then I check the budget to see what we have available for funds.
Lidia Staron gives us some insight on decisions we make that are just right.
When it comes to home improvement, homeowners have a myriad of options at their disposal. However, this is not to mean that all of these options are the best. While some fixes and renovations in a home can turn your home into a perfect setting, others end up causing more harm than good. Right from landscaping to wiring and kitchen renovation, home remodeling needs careful consideration to avoid future regrets.
What to Avoid
While some home remodeling options may look trendy on the surface, they may not be ideal for a long term engagement. For instance, one of the trends you would not want to get involved in is specialty finishes on hardware. While most homeowners find specialty finishes on the bathroom or kitchen trendy, their relevance does not last long. Furthermore, they are expensive to have them installed or changed. So considering their up-charges and the fact that they are a thing of the moment, it may not be worth the effort.
In most cases, homeowners would try to do all they can to improve the overall outlook of their bathroom. However, some of these additions may be unnecessary. For instance, while adding a veined marble wall to your bathroom is a beautiful endeavor, going overboard can prove overwhelming since, in a few years, it will look outdated. The same applies to graphic tiling that seems trendy at the moment. At this age, Pinterest and Instagram, soon everybody will be going for it, and it will not be desirable in a few years to come.
What to Focus on in Home Remodeling
So you have everything figured out and are set up to make your investment in home renovation. Before starting your renovation project, make sure to budget all your expenses. With a detailed budget, you will know, whether is it better to consider a personal loan for home improvement or to use your savings and pay with cash.
Where do you start? With funds ready, you ought to go for priority aspects of your home remodeling. The following are some of the notable areas to lay your emphasis.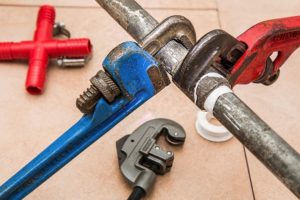 Storage
Come to think of it; a building is essentially meant for storage apart from being home. This fact explains why one will go to great lengths to create several rooms of various storage purposes. Over time, we accumulate a lot of stuff, and it only makes sense to create enough space for the same. Consider both your current and future storage needs when creating these spaces. This applies to both the interior and exterior storage.
Infrastructure
Apart from location, the home's infrastructure can become a make or break point for your home remodeling design. By building a custom home, you have the autonomy to decide where each of the main features will be located. This is in addition to the assurance that whatever is used under the floor and behind the walls is high quality. Some of the notable infrastructural considerations in home remodeling include electrical systems, cooling systems, siding, plumbing, insulation, and windows. Work hand in hand with your architect or designer to ensure each of these works to improve the overall performance