There is so much going on with Corona Virus right now that one of the best things to do is to adhere to the advice given by health officials and the surgeon general. Stay safe and healthy as it seems that there is updated advice and tips every few hours.
Jaymi Naciri passes on her tips on the current market with the Corona Virus. It could be adjusted somewhat based on the market that you are in. Utilize your local real estate expert for tips as well as they will have first-hand knowledge on your housing market.
Everyone is talking about coronavirus. Stores are selling out of staples like bottled water and toilet paper. Searches for homemade hand sanitizers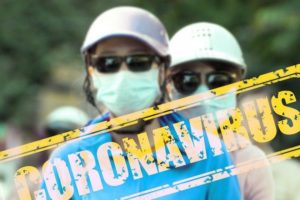 are exploding since you can't find it at Walmart or Kroger. People are skipping conferences and festivals, canceling travel plans, and opting to work from home rather than expose themselves to germs.
But what impact is coronavirus and its rapid spread having on the housing market in this country, and what can we expect? A lot remains unknown at this point, but there are a few things you should be thinking about if you're looking to buy, sell, invest in real estate, or refinance an existing loan.
Carefully consider new construction
One of the fears associated with coronavirus as it relates to the housing market: supply chain issues. If building materials are held up, it could seriously impact the timeline of new builds. "Homebuilders rely on China, where the coronavirus or COVID-19 originated, for construction materials and any disruption in the supply chain could impact their ability to deliver much-needed new inventory into the market," said Yahoo! Finance. If you're set on buying a brand-new home, be sure to ask the builders you're considering what the impact could be.
"About 30% of building products imported to the U.S. come from China, including both residential and nonresidential construction, according to Richard Branch, chief economist for Dodge Data & Analytics," said MSN. "The products include wallboard, lighting, and other materials. Homebuilder Toll Brothers recently said the coronavirus outbreak in China led to shortages of lighting fixtures and small appliances, forcing it to delay the sales of 11 homes in California."
You also may want to look to builders and communities that have standing inventory. That means homes were built before they were sold, so they are move-in ready, brand-new, and have never been lived in. You will have to live with the finishes that were pre-chosen, but, in many cases, you'll get nicer and more expensive finishes than you may have been able to afford otherwise.
Think twice about remodeling or renovating
Those same supply chain issues that are impacting new-home construction may also make it more difficult and/or expensive to renovate.
Reconsider open houses
As the coronavirus continues to spread, people are reconsidering their exposure to multiple people. If you're selling your house, that may mean limiting showings to individual families instead of holding open houses. You may feel it's necessary to follow the same precautionary measures if you're looking for a home, opting to tour homes individually instead of attending open houses.
Refinance!
"Mortgage rates in the United States have fallen to the lowest level ever on the heels of concerns stemming from the coronavirus outbreak. The 30-year fixed-rate mortgage dropped to 3.29% during the week ending March 5, a major decrease of 16 basis points from the previous week," said MarketWatch. "The decline in rates presents a major windfall for millions of homeowners across the country, who stand to save thousands of dollars in interest by refinancing. Furthermore, an estimated 44.7 million homeowners have $6.2 trillion in home equity that they could access through a cash-out refinance, according to real-estate data firm Black Knight, and now they have the chance to access that cash at a lower interest rate."
Click here for full article