1. Fire pit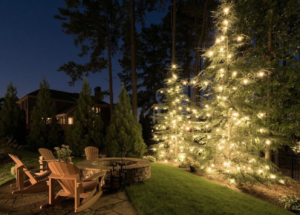 Create a covetable outdoor space with the help of a fire pit. Whether it's made of stone and serves as a permanent fixture or is a movable and affordable centerpiece for backyard S'mores-making, adding the element of fire ups the charm factor immediately.
2. Hot tub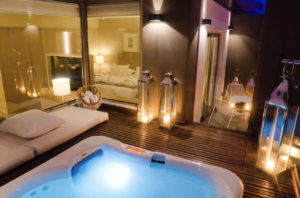 Wait, is this a home or a five-star resort? Watching steam rise from a frothy hot tub on a chilly afternoon or evening makes anyone want to move right in! Giving a place the spa treatment, will remind home-shoppers that with this luxurious item on the premises, winter can last as long as it likes.
3. Home theater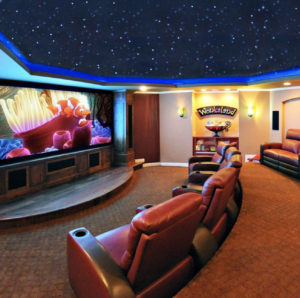 Especially during the winter, playing up the ability to have a blast indoors does wonders for buyers' peace of mind (more so if they're parents). A home theater, even on a smaller scale (think flat screen and an old-fashioned popcorn maker), helps visitors envision themselves and their families spending time indoors and in style.
4. Fireplace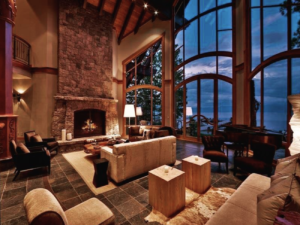 It's almost impossible to resist the hypnotic allure of a roaring fire. If a home has this feature, by all means, strike a match and watch that property heat up!
5. In-home wine bar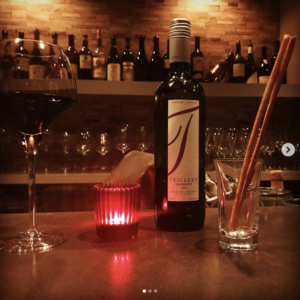 Baby, it's cold outside — so why leave the house? This wine bar is one way to keep spirits merry and bright. It also conjures up thoughts of hosting holiday parties and gatherings as new owners envision celebrating and showing off their place.
6. Hot cocoa bar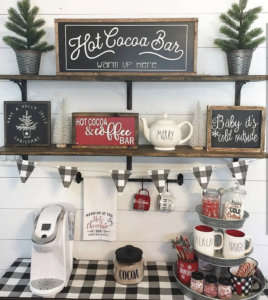 On the other end of the spectrum, but no less festive, a hot cocoa bar offers a sweet welcome all ages can enjoy. Placed in the kitchen, dining room, family room, or foyer, this treat station makes you feel comfortable and right at home.
7. Highlight energy-efficient upgrades
In addition to being comfortable temperature-wise, if a home is as energy-efficient as possible, that's something buyers will definitely want to know — and remember. Creating a list of any upgrades to windows, doors, HVAC units, and the roof, as well as the installation of energy-saving appliances, means more money in buyers' pockets and less going out the window.