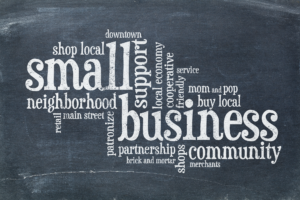 As we pack away our holiday decorations and kick 2020 to the curb, local businesses are working harder than ever to keep their doors open and remain a part of our community. While businesses continue to fight against closures amidst this continuing pandemic, consider supporting some of your favorite local spots to show them that we are all in this together. This month's newsletter serves as a guide to highlight different ways that you can safely support your favorite restaurants, breweries, salons, boutiques, and local businesses in the Sacramento area and beyond!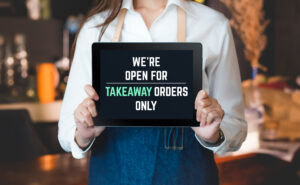 Local Restaurants: With the future of many restaurants still uncertain, your business means more to them now than ever. So show them some love by ordering takeout or delivery at one (or a few) of the below spots. We've categorized some of our favorite restaurants by cuisine type and location in case you have a hankering for a fresh sushi roll or tasty burger.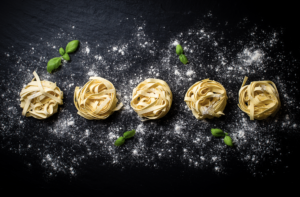 Italian Cuisine:
Business Highlight: Craving authentic Italian? Check out Il Forno Classico, located in Gold River Town Center. This spot is known for its decadent pasta dishes made from scratch, fresh seafood, and hand-tossed pizzas. Check out their online menu here.
Seritellas (Carmichael)
Cafe Italiano (Fair Oaks)
Fabians Italian Bistro & Bar (Fair Oaks)
Cafe Vinoteca (Sacramento)
Paseanos (Sacramento)
Piatti (Sacramento)
Obo' Italian Table & Bar (Sacramento)
Pizzeria Classico (Folsom)
Visconti's Ristorante (Folsom)
Vaiano Trattoria (Granite Bay)
Boulevard 41 (El Dorado Hills)
Papa Gianni's Cameron Park
The Place (Roseville & Placerville)
Il Fornaio (Roseville)
Via Roma Pizzeria Con Cucina (Rocklin)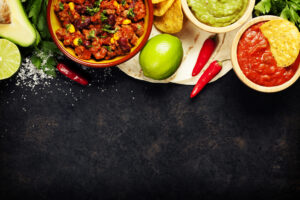 Mexican/Spanish Cuisine:
Business Highlight: Located in the Carmichael Milagro Centre, Mesa Mercado serves up a variety of fresh and authentic Mexican dishes like their marinated skirt steak and roasted pork tacos, or their chicken stuffed enchiladas. If you're a fan of guac, don't forget to order their homemade guacamole and chips appetizer! Check out their to-go menu here.
Carmelita's (Fair Oaks & Roseville)
Tapa the World (Sacramento)
Zocalo (Sacramento, Roseville & Folsom)
Cantina Alley (Sacramento)
Mas Taco Bar (Sacramento & Folsom)
Centro Cocina (Sacramento)
Alaro Craft Brewery (Sacramento)
Nixtaco (Roseville)
Mezcalito (Rocklin & Folsom)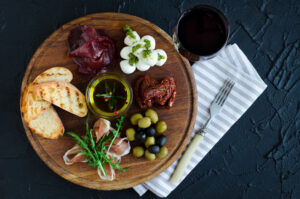 French Cuisine/Wine Bars: 
Business Highlight: The Waterboy is a neighborhood restaurant in Midtown Sacramento that features a seasonal menu, inspired primarily by the beautiful cuisines of northern Italy and southern France. Their takeout menu features winter favorites including chicken pot pie with crostata-style crust, homemade lasagna, and antipasto plates with cured meats, housemade charcuterie, olives, crostini, and more! Pick your favorite pairings here.
Revolution Wines (Sacramento)
The Rind (Sacramento)
Whired Wine (Sacramento)
Brasserie Capitale (Sacramento)
Danielle's Creperie (Sacramento)
La Provence (Roseville)
Hawks (Roseville)
Celestin's Restaurant (East Sacramento)
Julian's Patisserie & Cafe (Folsom)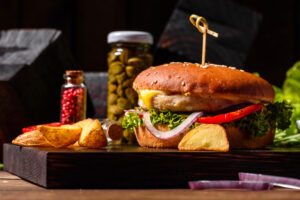 American/California Inspired Cuisine: 
Business Highlight: Located in East Sacramento, Canon offers a seasonal menu with the freshest local ingredients. They focus on shareable plates with favorites including their whole roast chicken, smoked beef cheeks, and fingerling potatoes. They are now offering their full menu online! Order Canon to-go here and enjoy your meal in the comforts of your own home.
Wildwood (Sacramento)
Paragary's (Sacramento)
Bennett's Kitchen (Roseville)
Sienna (El Dorado Hills & Roseville)
Milestone (El Dorado Hills)
Hook & Ladder (Sacramento)
Farmhaus (Granite Bay)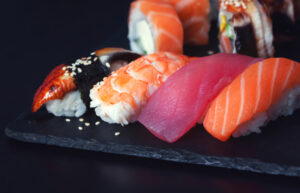 Asian-Inspired Cuisine:
Business Highlight: Silver Sake has served up delicious sushi and traditional Japanese cuisine in Carmichael since 2002. For starters, try their mouth-watering lava bites with deep-fried spicy tuna, cream cheese, and habanero tobiko topped with spicy sauce. Looking for something lighter? You can't go wrong with their fresh sashimi platter and a warm bowl of miso soup. Call in or order online here.
Kru (Sacramento)
Mikunis (Sacramento, Folsom, Fair Oaks, Roseville & Elk Grove)
Miyagi Sushi (Sacramento)
Fats (Folsom & Roseville)
PF Changs (Roseville)
Taiko (Carmichael, Folsom & Natomas)
Hazumi Sushi Bar (Granite Bay)
Umi (Roseville)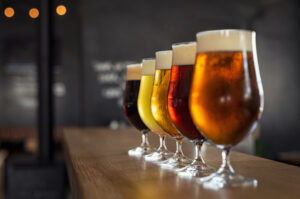 Local Breweries: Any beer lovers out there? Similar to restaurants in our area, there are many local breweries that are struggling to keep their doors open. Check out a few breweries that could sure use our support and business! And prepare yourselves for some refreshing beer…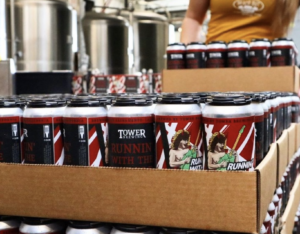 Business Highlight: Tower Brewing in East Sacramento takes pride in offering a variety of beers with 16 rotating taps! They have everything from IPAs and Lagers to Stours and Sours. Order beer for pick-up or delivery (YES they deliver) here.
River City Brewing Company (Carmichael)
Porchlight Brewing (Sacramento)
Fieldwork Brewing Company (Sacramento)
New Glory Craft Brewery (Sacramento)
Track 7 Brewing (Sacramento)
Big Sexy Brewing Company (Sacramento)
Sac City Brews (Sacramento)
Moska Brewery (Rocklin)
Out of Bounds Brewing Company (Rocklin)
Loomis Basin Brewing Company (Loomis)
The Monks Cellar (Roseville)
Red Bus Brewing Company (Folsom)
Mraz Brewing Company (El Dorado Hills)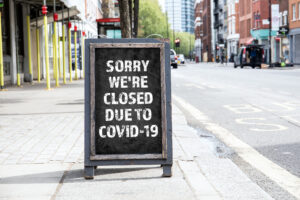 There are plenty of other affected industries – from health and beauty to fashion and entertainment – that also need our support due to their mandated closures. Below are a few creative ways that you can help keep some of your favorite places in business.
Purchase Gift Cards: Purchasing gift cards is a great idea for businesses that you visit frequently. It gives businesses like salons, yoga studios, and local fashion boutiques some much-needed income to support employees and reassures them that they will still have loyal customers. If you have the means, consider purchasing gift cards like you would a chain letter. Send a $10 gift card to a local friend, and then ask them to do the same for another business. Paying it forward can make all the difference in keeping our community and economy thriving.
Purchase Products and Merchandise Online: Purchase your favorite shampoo and hair-styling products at your hair salon or workout gear at your local gym. You can even gift them to friends and family for special occasions or just because.
Post and Promote on Social Media: Social media plugs are a great way to show your support to your favorite spots and the payoff is almost instantaneous. Post generously and encourage family and friends to do the same!
Write a Positive Review: Have you been meaning to leave a glowing Yelp review? Now's the time to do it! This is another great way to help direct new clients to the business and the best part is that it's FREE.
KCRA 3 created an interactive list of Northern California small businesses ready to serve you. Click here to view! 
#SHOPLOCAL