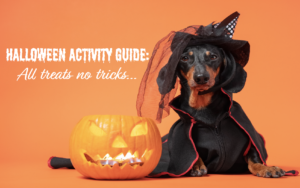 Halloween will look a little different this year, but that doesn't mean you can't entertain your own ghosts and ghouls at home! Check out this month's newsletter for some festive (and social distance approved) entertaining ideas, recipes, and tips that will haunt your loved ones for years to come…in a good way of course.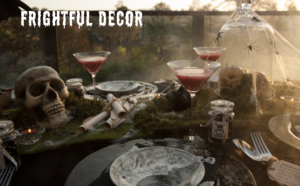 Enter if you dare! Try out these frighteningly fun decorating ideas to stop even the bravest member of your household dead in their tracks.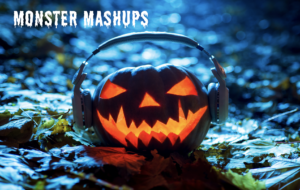 Don't leave your guests rolling in their graves all because of a bad music playlist…Try out one of the below Halloween playlists to match the occasion!
YouTube Halloween Hits from the 80's
Disney's "This is Halloween" Playlist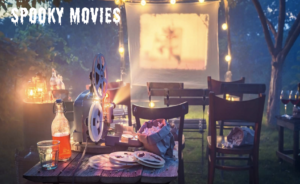 Grab the popcorn, cozy blankets and turn on your favorite Halloween flick on one of the below streaming services!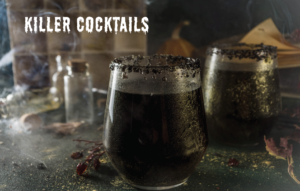 You don't need a spell to whip up some delicious "boos". These creative concoctions (and fun mocktails) will get everyone into the holiday spirit in no time!
Adult Cocktails –
Smoking Blackberry Sage Margarita
Mocktails –
Sparkling Pumpkin Pie Mocktail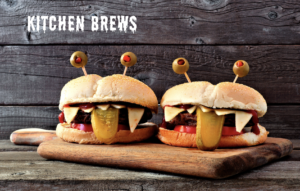 Wondering what to brew up in the kitchen? See below for some serious food inspiration that will have your little monsters "dying" for seconds!
Pumpkin Cannelloni with Sage Brown-Butter Sauce
Pumpkin Risotto in Hollowed-Out Pumpkin
Cider Scalloped Potatoes with Smoked Gouda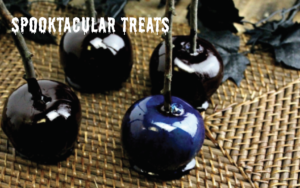 It's all treats and no tricks here! From bewitching breadsticks to spider cookies, we have a delectable line-up of homemade appetizers and treats that are "to die" for.
Apps –
Terrifying Skeleton Cheese Platter
Ghostbusters Green Slimed Popcorn
Desserts –
Hocus Pocus Inspired Smore Pops
Graveyard Chocolate Cheesecake Dip
While large gatherings are discouraged during this time, you can still drop off some "parting" favors for your friends and family to remember for all of eternity… We've got you covered with some creative finds below.
Bugs & Kisses Treat Bag (Include Hershey's kisses)
DIY Candy Corn Hot Chocolate on a Stick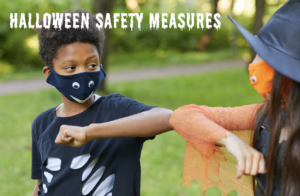 Trick-or-treating is going to look different this year due to the coronavirus pandemic, but that doesn't mean you should hang up your costume just yet.
Trick-or-treating is not impossible under Sacramento County Public Health's (SCPH) new guidelines. The county says that trick-or-treating with modifications will be the way to do it this year. Click here to learn more.